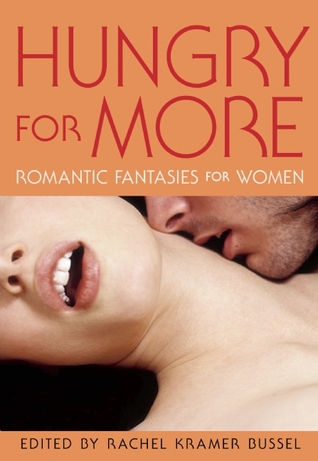 Hungry for More: Romantic Fantasies for Women edited by Rachel Kramer Bussel
Release Date: August 12, 2014
Publisher: Tempted Romance
Pages: 235
Source: Book provided by the publisher for review

Romance is all about fantasies of love that ignite your imagination and light a fire inside. Love and sexual fantasy have always been intimately intertwined and Hungry for More shows just how well the two can merge in this collection of steamy stories.

Combining rich and explicit imagery with classic love stories, the best writers of erotic romance bring to life tales that can be read aloud in bed. From long lost lovers reunited to love at first sight to romance rekindled, award-winning editor Rachel Kramer Bussel offers succulent stories that will quicken heartbeats and appeal to the most romantic of souls.