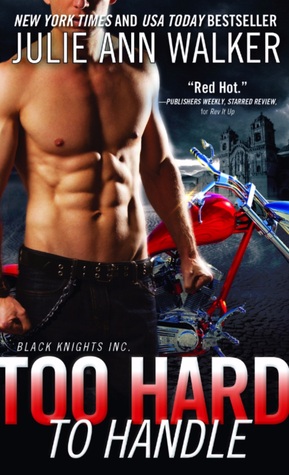 Hi everyone!  Julie Ann Walker here, tickled pink to be back on Romancing the Book and talking about my upcoming title, the eight in the Black Knights Inc. series, TOO HARD TO HANDLE.
Now, we all know what to expect in a romantic suspense novel, right?  There will be action and adventure, daring and danger, romance and sssssteamy sexy times.  And red-hot alpha men who have really big…  Guns!  I was going to say "guns", I swear!  *wink*  But what doesn't immediately come to mind when the phrase "romantic suspense" gets bandied about are the kickbutt women between the covers of the books.  And I'm here today, standing proud and saying loud that "I LOVE A BADASS BROAD!"
Which is probably why I write them.