Jen:  Today we welcome Elieba Levine to Romancing the Book as she tours to promote her book, Wanderlust.  Elieba, will you share a short bio with us?
Elieba:  Elieba Levine is a passionate writer and discerning editor who currently resides in Santa Fe, New Mexico. She has written five fiction novels, a picture book, and an award-winning screenplay. Her extensive world travels greatly influenced the settings in her erotic trilogy Wanderlust, Interludes and Escapes—which have recently been released in electronic format. She is currently working on her next novel.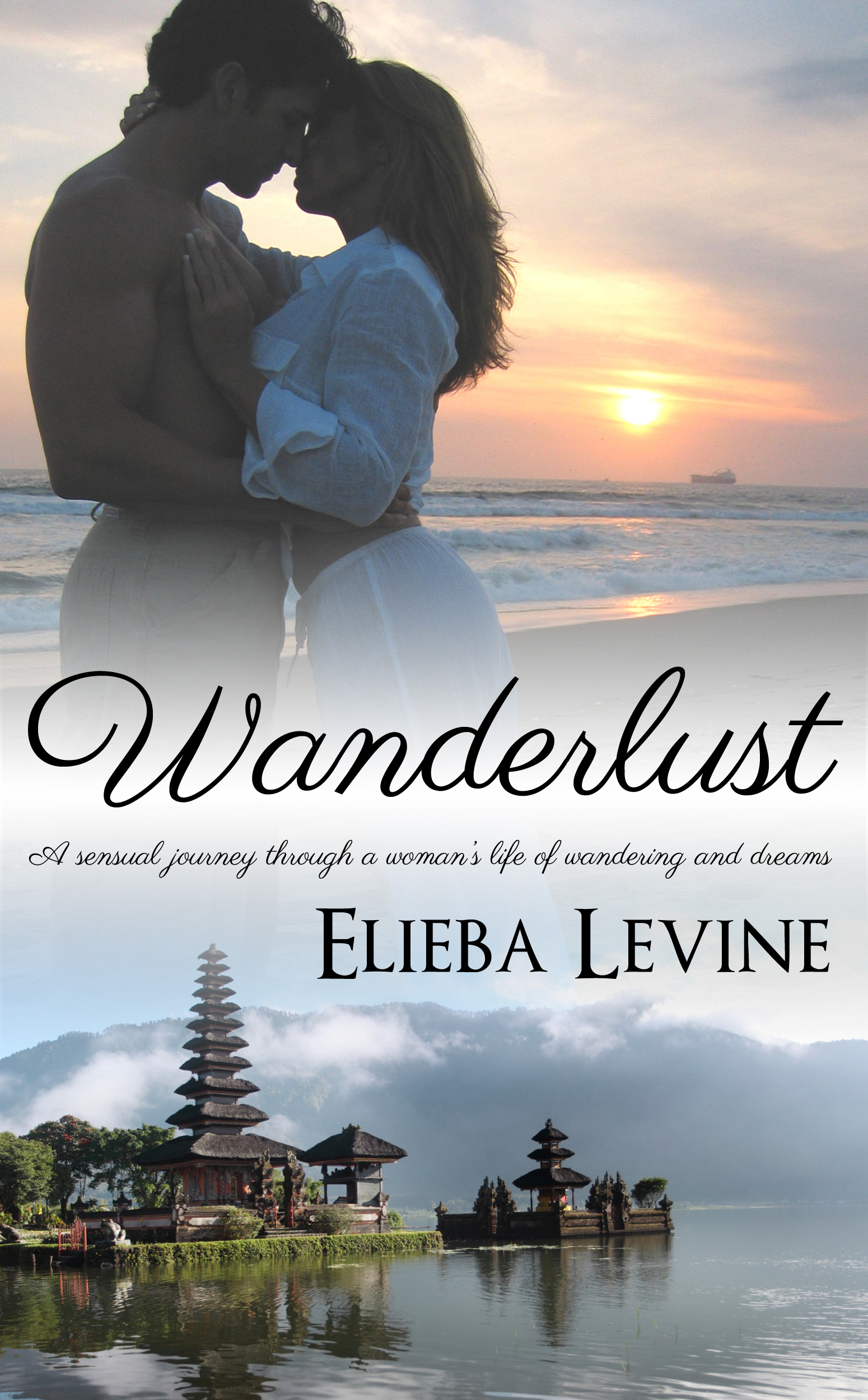 Jen: Please tell us about your newest release and where the idea came from.
Elieba: Wanderlust, Interludes and Escapes are my latest as E-Books. The idea came from a friend who believed these books should be updated.
ADVENTURE
From New York to Kenya to Katmandu, Jane Perry sets out to explore the world and finds romance and excitement at every turn…

PASSION
From Bali to Sydney to Hawaii, Jane follows her heart's desires… and leaves behind men who will never forget her…

WANDERLUST
An erotic odyssey of passion and obsession.

Part of a trilogy: Wanderlust, Interludes, Escapes
Jen: Describe your writing in 3 words.
Elieba: Erotic not disgusting.
Jen: How do you remember ideas that come to you at odd times?
Elieba: I keep a pad next to me at all time to write down my ideas.
Jen: What kind of research did you do for this book?
Elieba: I traveled around the world.
Jen: Who has influenced you as a writer?
Elieba: The classics and Phillip Roth.
Jen:  What's next for you?
Elieba: Another work of fiction, this time set on the outskirts of London in a broken down castle.